Vaccines
This article talks about BCians not getting boosters. It says that 69% of those who have gotten an invitation have gotten boosted, but a survey says that 56% of the unboosted are in no hurry to get one. Half of those say they will get one eventually, but are in no rush.
---
This article says that the province fired health care workers for not getting vaccinated, including 674 in VCH and FH. This might sound like a lot, but the article says it is less than one percent.
Mitigation Measures
This press release from the Ministry of Health extends the Order saying that college/university students in residence have to be vaccinated and keep their masks on in the building (except in their room).
Statistics
Fri/Sat: +631 cases
Sat/Sun: +571 cases
Sun/Mon: +424 cases
Mon/Tues: +477 cases
Over weekend, average of +11 deaths/day, approximately +725 first doses, +3,996 second doses, +11,379 other doses per day. 
Currently 688 in hospital / 108 in ICU.
| | | | |
| --- | --- | --- | --- |
| | first doses | second doses | third doses |
| of adults | 93.5% | 91.1% | 57.0% |
| of over-12s | 93.2% | 90.6% | 54.9% |
| of over-5s | 90.5% | 85.9% | * |
| of all BCians | 89.7% | 85.1% | 50.9% |
Charts
From this Twitter thread: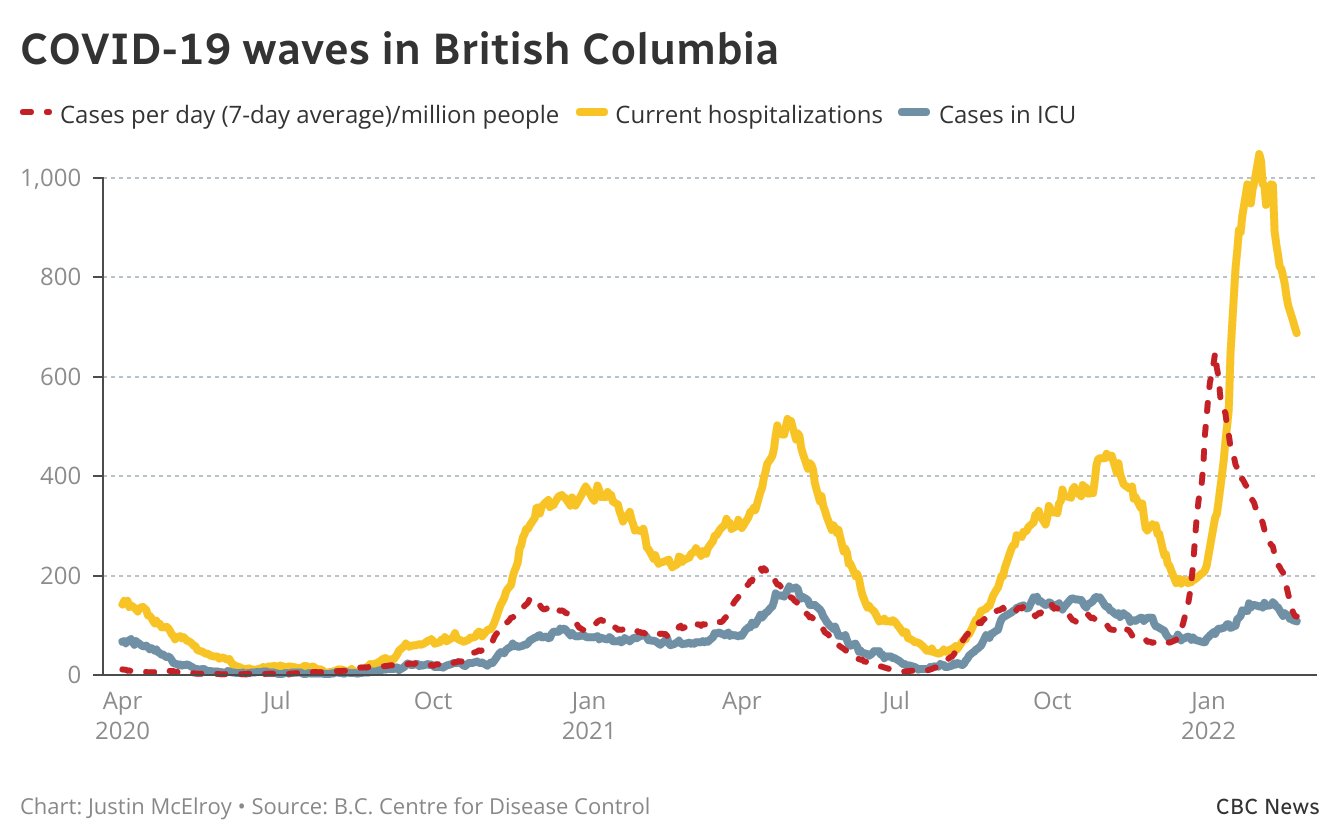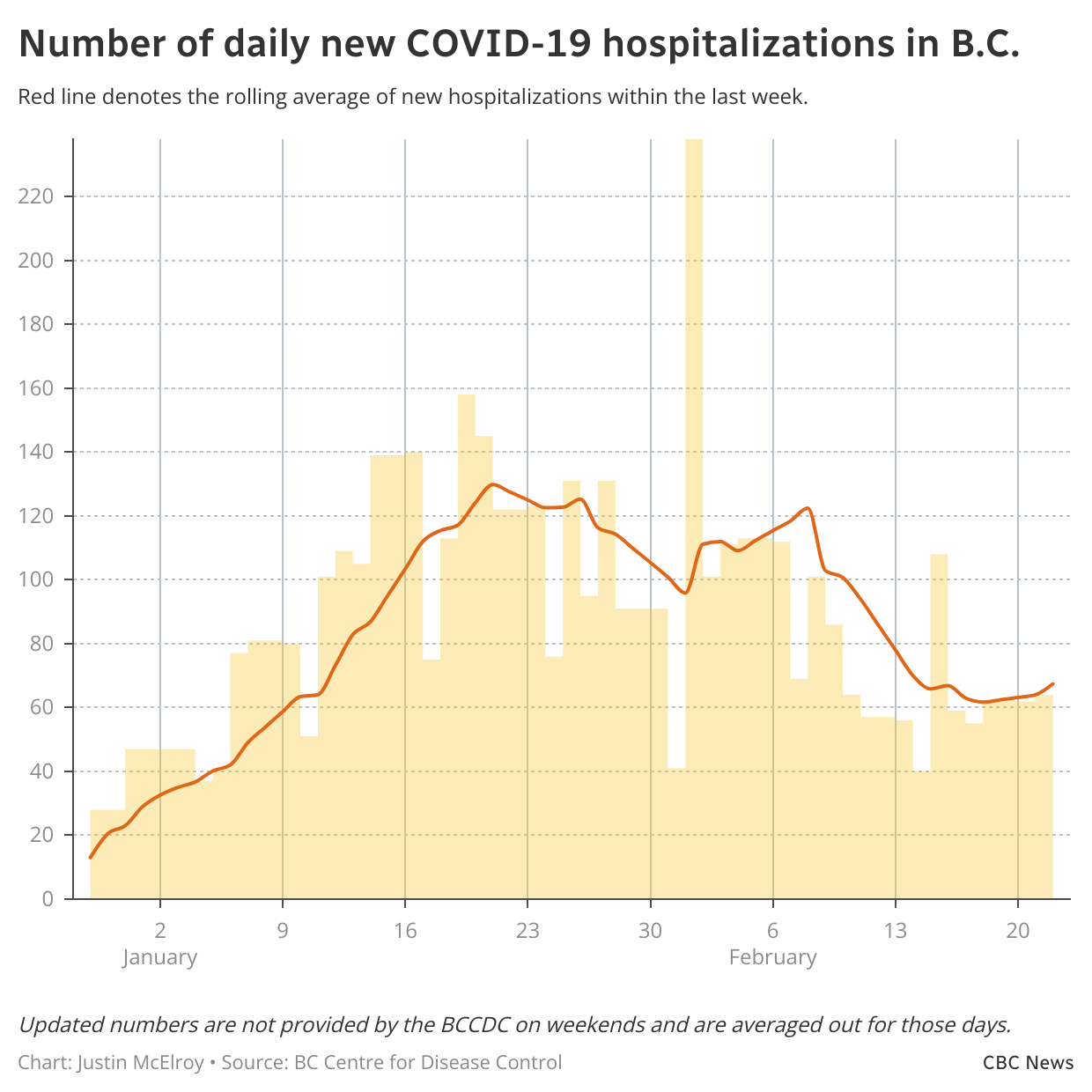 ---