Mitigation Measures
To nobody's surprise, someone is suing the province over the vax passport.
Vaccines
It's Friday, and that means we get vaccination rate by age charts, for both one dose and two doses. This data is through 4 September: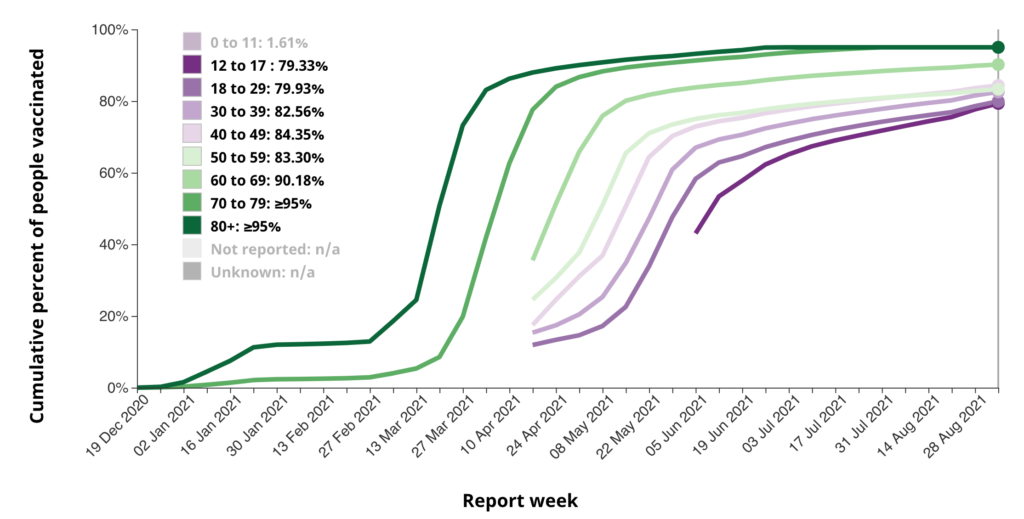 Again: YAY TEENS and wtf fifty-somethings?
Statistics
+820 cases, +9 deaths, +6,629 first doses, +6,446 second doses.
Currently 281 in hospital / 135 in ICU, 5,850 active cases, 165,027 recovered.
| | | |
| --- | --- | --- |
| | first doses | second doses |
| of adults | 86.1% | 78.9% |
| of over-12s | 85.5% | 78.0% |
| of all BCers | 77.8% | 70.9% |
Charts