Mitigation Measures
Yep, they did it. On Wednesday I said that the government planned to drop the testing requirement to enter Canada. This article reports that it happened.
---
This article says that as more restrictions are being lifted, a hospital in Montreal reports seeing an increase in "normal" child trauma: broken legs, scrapes, stomach flu, etc.
Travel
This article says that with the eased travel restrictions, the demand (and thus the wait times) for passports has gone WAY up.
Litigation
This article says that two vendors of lipid nanoparticles (the things that the mRNA hides from the immune system in) are in a court fight. This is interesting because both have ties to BC: Acuitas is based on the UBC Campus; Arbutus is or was based in Vancouver.
Vaccines
This article reports that Health Canada approved Moderna's vax for kids aged 6 to 11.
This article says that NACI says you can use Moderna for the kids, but they'd rather you use Pfizer for the first two shots at least. They say that the Moderna kiddievax is slightly more effective, but they suspect it will have a greater risk of myocarditis.
---
This paper looked at how well vaccines alone worked compared to vaccine plus infection, for four different components of the immune system. It found that after a warmup period:
Helper T cells were basically identically strong in people with a previous infection and those with only vax and did not wane.
Th1 cytokines never got as strong in the vax-only crowd.
Gamma immunoglobulins reached the same strength in the vax-only group, but waned much faster.
For memory B cells, the vax-only group's strength tracked the vax+infection group pretty much in parallel but slightly lower.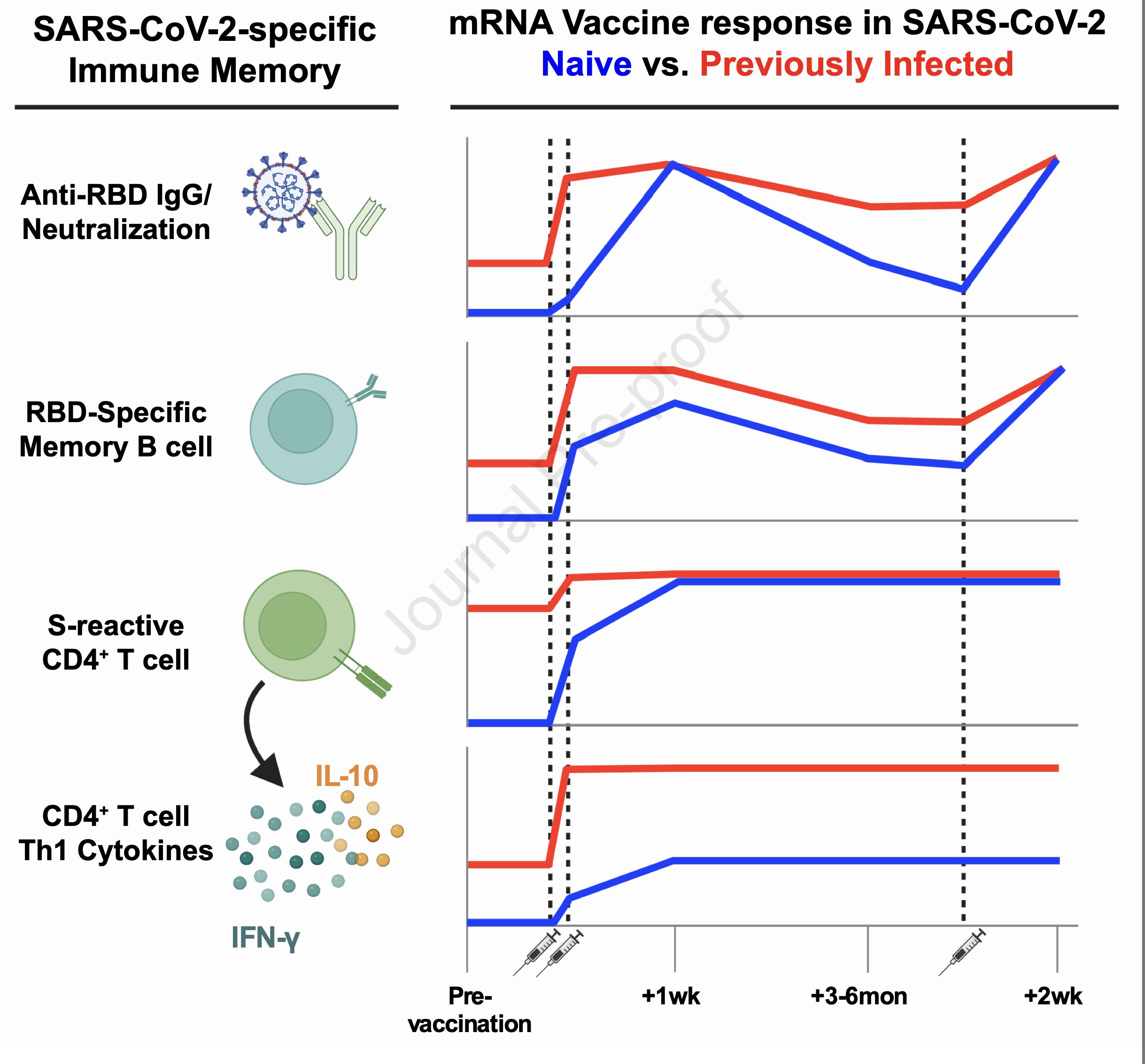 ---
This paper says that Omicron breakthrough infections don't give you as much protection against future infections as Delta breakthrough infections did (probably because they were milder).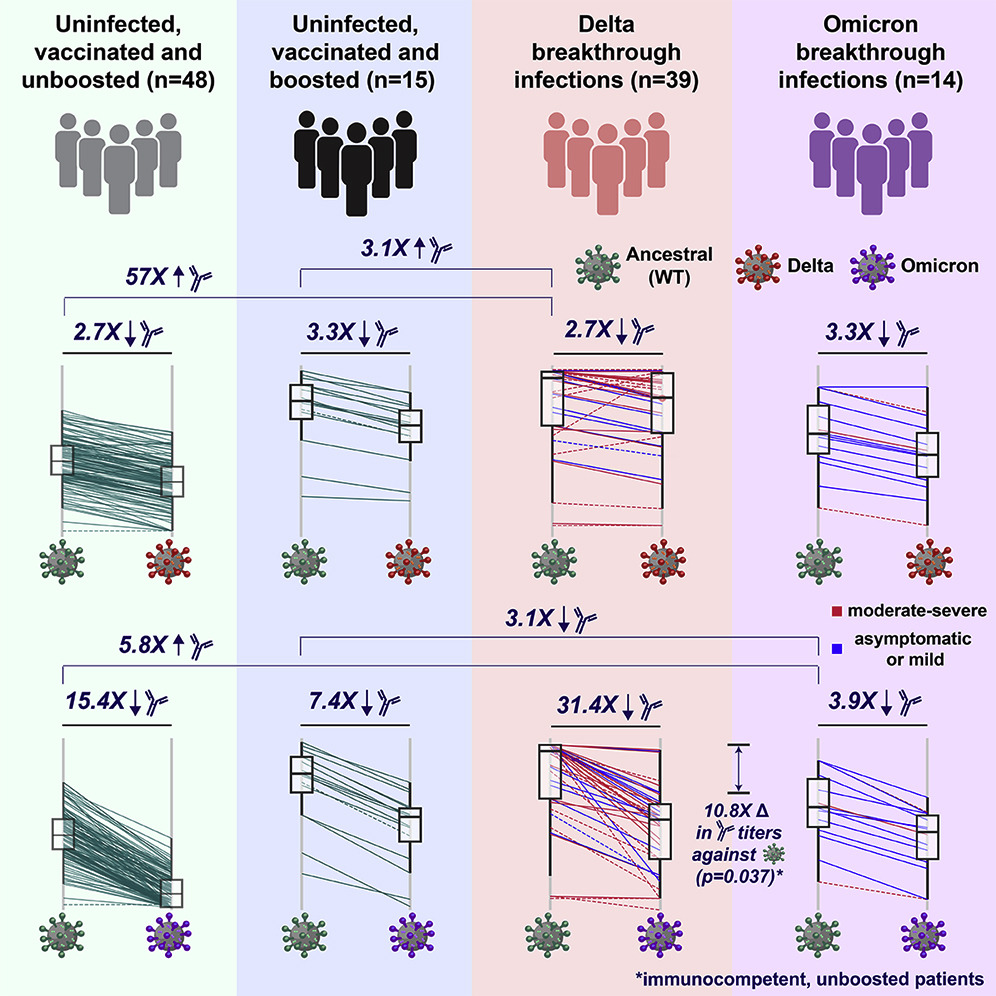 ---
This report says that three doses of an mRNA vax gives 94% protection against death from Omicron.
---
Well, this makes me feel better. This preprint shows that two doses of pretty much all vaccines work a little better on average against BA.2 than against BA.1. (G614 is COVID Classic.)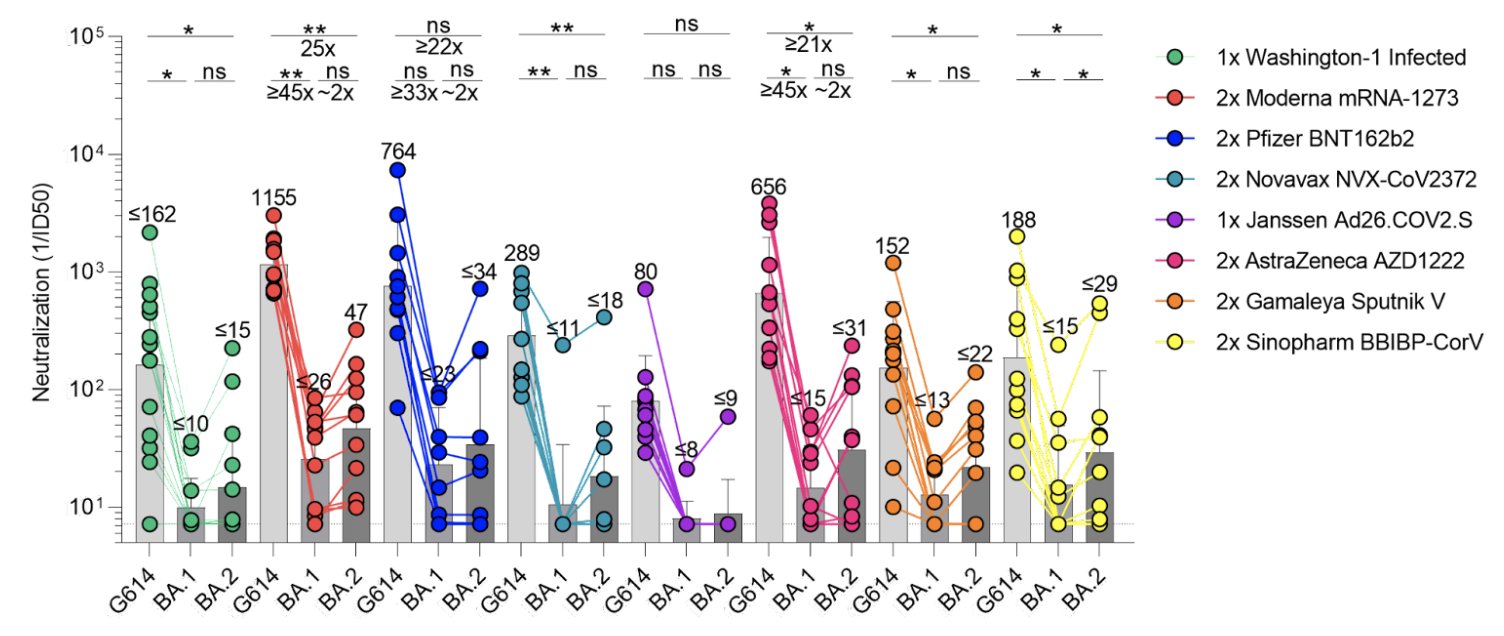 And three doses work better than two: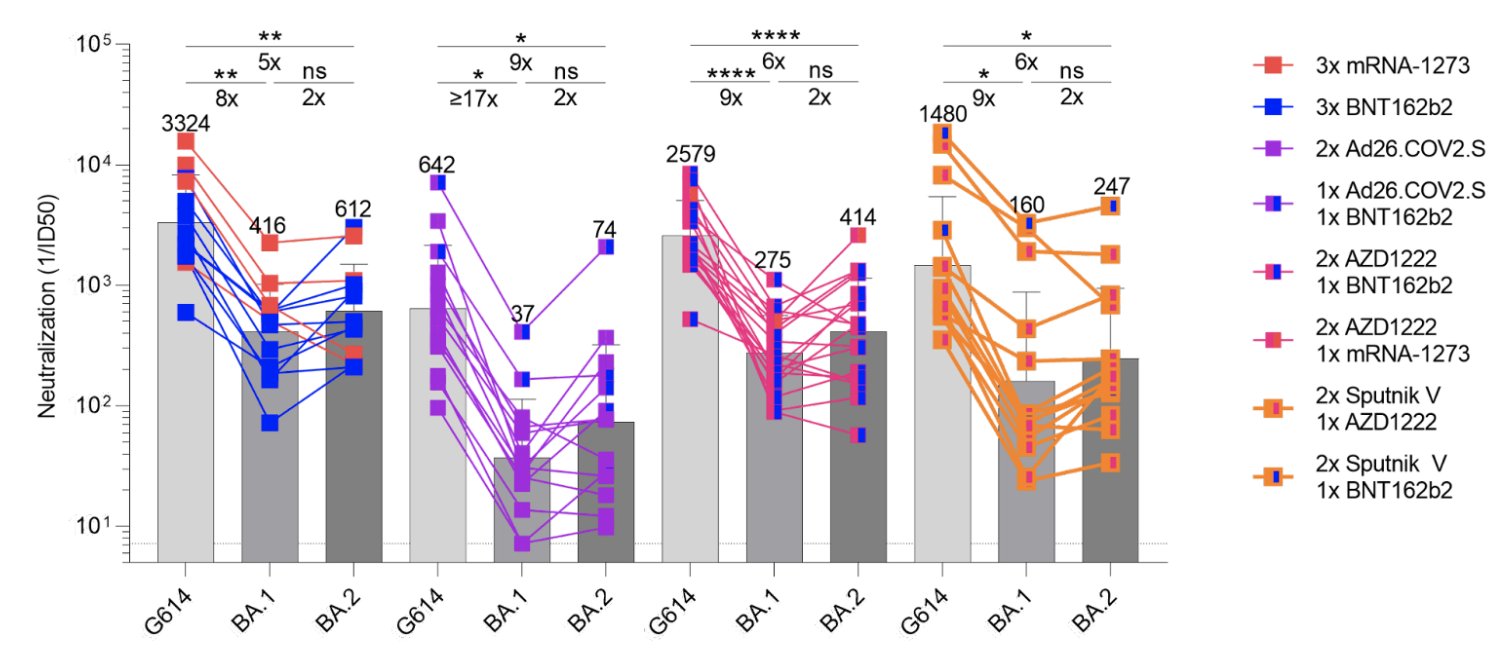 Transmission
This preprint says that adding non-toxic amounts of nitric acid to the air kills of COVID-19 and influenza viruses in under 30 seconds.
No, I don't know how you add HNO3 to your home. The article did mention that boiling vinegar was a folk remedy for SARS1.
Treatments
There is a new treatment! This slide deck says that peginterferon-lambda — a long-lasting version of a protein produced by the body in response to viral infections — is 42% effective against hospitalizations in a Phase 3 study when injected once within 7 days of a positive test result.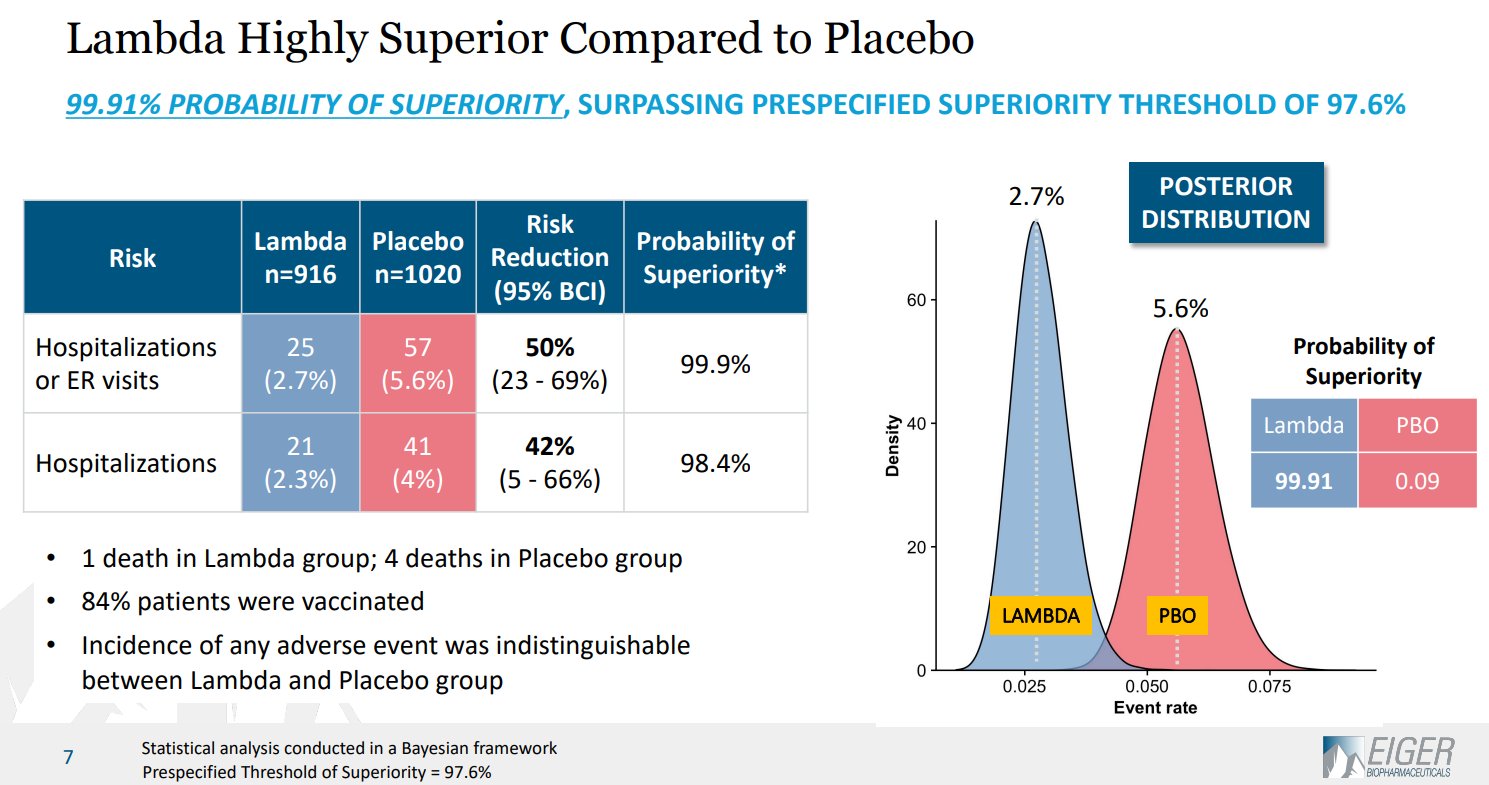 This is really encouraging. While Paxlovid is close to 90% effective, it needs to be given within five days, Paxlovid has some really really nasty drug interactions which mean it's not appropriate for a lot of people. Interferons are a normal regular part of the body, so I would think that there would be fewer side effects. Meanwhile, lambda interferon is more effective than Molnupiravir (which is 30% effective) and interferon doesn't work by mutating the hell out of COVID-19 (which I and many people find scary) like Molnupiravir does.
It is an injection, which is a downside, given that it's more of a pain to administer. However, given that it's pretty "natural", maybe pharmacists can give it practiacally over the counter?
Another nice thing: this article about a previous peginterferon lamda study implies that this treatment was developed in Toronto! Go Canada!
Recommended Reading
This article talks about how diseases with symptoms (i.e. what people can experience) but not signs (i.e. what doctors can measure) are undertreated.
---
This article talks about how, if flu shots are a good yardstick, we are unlikely to convince people to get frequent COVID-19 boosters.